I have been teaching myself to hand appliqué quilt blocks for about five years. My motivation was to make a Bible quilt and at the same time create illustrations for Bible storybooks that I wanted to write. My first book, The Creation, was published in August 2011.
My vision for this project is for children to have Bible quilts and seeing the pictures they point to them and ask to hear the story read or told. I believe Bible quilts can become catalysts that will encourage family devotions and Bible reading.
Through this blog I hope to stimulate an interest in creating Bible quilts among parents, grandparents, and aunts and uncles of children everywhere. I would also like to build a support group with other quilters to further stimulate the concept of making Bible quilts.
So far I have only been able to offer coloring pages to help people get started making their own Bible quilts. Since I do not have sufficient talent to make the coloring pages myself, I must charge for the coloring page sets so the illustrators can be paid. My pockets are too shallow to pay them up front.
For this reason I am adding a PayPal button hoping God will lead a few individuals to contribute funds to pay my illustrators to create coloring pages that can be posted to the website and downloaded for free. All donations will be used to pay artists for coloring pages that will be offered for free on BibleQuilts.com. It costs $25 – $30 per coloring page to have the pictures drawn.
Janice D. Green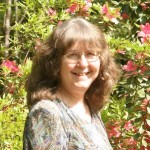 Author, illustrator, and publisher
Honeycomb Adventures Press, LLC