The Creation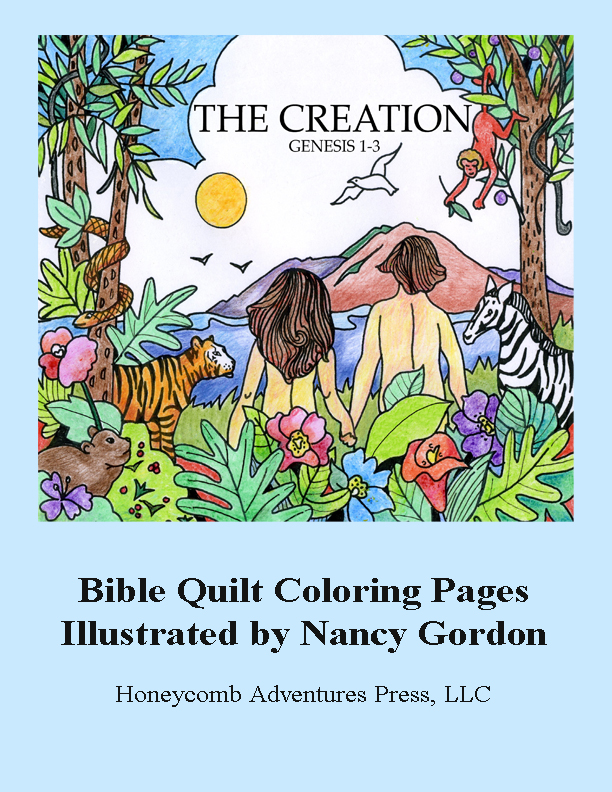 The coloring pages for The First Christmas may be used to make Christmas quilts or Christmas tree skirts.The First Christmas: Bible quilt coloring pages $1.50
Vision for future offerings…
I hope to offer other downloadable coloring pages designed specifically for making crayon-colored Bible quilts. I need donors and sponsors who share my vision for Bible quilts to fund artists to create these pages so they can be offered as free downloads.
  Donate button not working. Will check into this…
I would like to offer basic patterns and tips for creating hand-appliquéd quilt blocks for Bible quilts; however, these are time consuming and I am wearing too many hats to be able to get around to this at the present time.